Tulip Residence
click image to enlarge
---
Tulip Residence ID : ANT-1019
These apartments are in Konyaaltı, Antalya, known for its its beautiful beaches, clean blue water, peaceful natural beauty and historical attractions. This site is ideal for those who want to take advantage of Antalya's many attractions including it's beautiful beaches, which is only 1000 m away, while still living in the comfort of what feels like a 5 star hotel. The site, which was built on an area of 2335 m2 consists of 59 apartments, and offers amenities such as a swimming pool, a sauna, a fitness center, a children's playground, an open and closed parking garage, outside seating areas, a professionally designed garden, a groundskeeper, and 24/7 security services including a camera system that will ensure your security and satisfaction.


There is only one kind of apartment left at the Tulip Residence:
2+1 90 m2 apartment with a living room, an open plan kitchen, a bathroom, and a balcony.
General Features:
Caretaker
Open and closed parking garage
Swimming Pool
Sauna
Fitness Center
Outside seating areas
Well-kept Garden
24/7 camera security system
Contact Form
ask for price
Currency Converter
Property Details
ID ANT-1019
LocationAntalya, Konyaalti
Rooms2+1
Bathrooms1, 2
Balcony1, 2
Size from 90 m²
Size to 110 m²
Storey9
ConditionSold Out
To city7 km
To sea900 m
Distance to airport28 km
Completion year2012
Priceask for price
Print this page
Sales Manager
Show on Map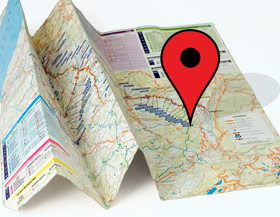 Similar offers
Green Oases Residence
ask for price
Furnished Apartment For Rent in Kanyon Premium Homes
ask for price